Are you looking for methods to spruce up your straight hair? You've come to the right place. Straight hair is the most sophisticated and popular hairstyle among women, and it comes in a variety of fashions.
Whether you have naturally straight hair or use sleek straight hair extensions, you cannot miss these styles! We've collected a list of the top 5 straight hairstyles for you to want to stay ahead of the curve! Check it out right now!
1# Ponytail With Long Straight Hair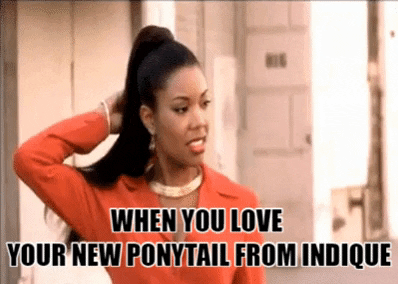 All other hairstyles pale in comparison to the ponytail. Ponytails are a must-try if you have naturally long straight hair, but if you don't, no need to worry: straight raw Indian hair extensions will help.
Raw Indian hair from temples and single donors with unbroken cuticles will give you a very natural look for any occasion!
To obtain this basic yet classy hairstyle, utilize straight and long hair extensions from Indique Hair, such as straight drawstrings, weaves, and tape-in hair extensions.
2# Short Bob With Natural Straight Hair
Bob hairstyles are a daring yet attractive look if you have naturally straight hair. They're trimmed to the just-right length to tuck behind your ears, giving you a neat finish. Short, naturally straight hair may be parted in the middle or sideways to create a bob style that will make you look stylish!
Natural straight hair extensions, such as the pure straight hair extensions from Indique, can help you achieve this look at home if you have curly or wavy hair.
3# Lob Style With Sleek Straight Hair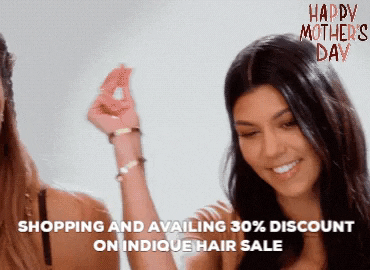 If you want to renew your hair but aren't ready to cut it into a traditional bob style, choose a stunning one-length style that falls over and above the shoulders. Lobs are not only quite appealing on almost every face shape, but they can also be styled in a variety of ways. 
Sleekness is key to achieving this style, so make sure you tame your tresses into pin-straight perfection. Sleek straight hair extensions lend themselves to the lovely mid-length lob that is trending this season! You can shop this mother's day from Indique hair and avail upto 30% off.
4# Braids With Long Hair Extensions
If you are wearing straight, long hair extensions & looking for something protective, braid hairstyles are for you! Dazzling tree braids, braided mohawks, huge or little box braids, imaginative braided updos, fashionable fishtails, exquisite french braids, and twist braids are just a few examples of braid hairstyles for long hair extensions users. 
5# Bang Hairstyles With Straight Raw Indian Hair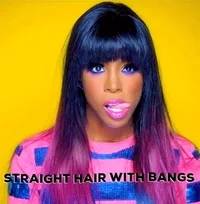 Different hairstyles with bangs for straight hair are all over the beauty magazines, and they're all heading right to our heads! And you're probably thinking how everyone has such lovely hair. Straight raw Indian hair extensions are the answer to achieving these picture-perfect hairstyles with bangs.
Swoopy, braided, pinned, or slicked back hair are just a few options among thousands for bangs on straight hair!
Every woman is a queen, and bangs are the crown jewel of your beautiful, straight locks!
Conclusion
Nothing surpasses sleek, silky, shining, straight hair! We hope you've already put these 5 straight hairstyles on your must-do list for the future.
Visit Indique Virgin Hair & Extensions to find the latest & straight raw Indian hair extensions to try out all the above hairstyles & look fabulous naturally!