India is an elegant country for its beautiful nature, culture, and traditions. This country has many elegant places to visit stunning desserts, beautiful waterfalls, incredible lakes, fantastic hill stations, and beautiful rivers. Apart from this, India now also houses some of the most elegant, luxurious, and beautiful hotels and resorts to make your stay and vacation memorable.
All these elegant hotels and resorts will prompt you for luxury India tours. So, check out these stunning places in India, where you can spend your holiday with all the luxurious experiences.
Ten luxury places in India
South Goa, Goa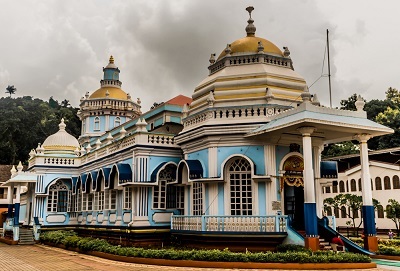 Goa is the perfect place to spend memorable time with friends and family. It is the best place to visit in India, where you can chill out with your friends. The attractive sea beach, beautiful atmosphere, fabulous parties, night outs, and luxurious resorts of south Goa welcomes thousands of tourists every year. Apart from this, South Goa is a popular destination for couples who want the best place for their honeymoon. Goa's romantic and stunning atmosphere will make the visit luxurious for every tourist. This place also offers many temples, churches, Portuguese buildings, and museums for its visitors. The unique thing about South Goa is the night parties. The night parties go on the whole night, and everybody enjoys these parties.
Jaipur, Rajasthan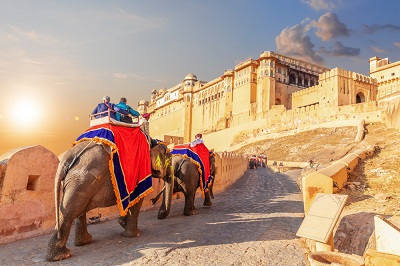 Jaipur city is one of the best luxury places in India. The whole city delivers royal service to every visitor. The buildings, palaces, and forts of Jaipur will enhance the beauty of Rajasthan. The city's houses are colored pink, so this city is also known as the Pink city of India. Besides this, some luxurious and royal hotels and resorts offer tourists their royal service. This city's vibrant beauty and colorful atmosphere will give a royal experience to its visitors. The elegant palaces and forts of Jaipur also enhance the beauty of Rajasthan state. Here you can visit heritage sites such as Hawa Mahal, Nahargarh Fort, City Palace, and Amber Fort, making your tour more luxurious.
New Delhi, Delhi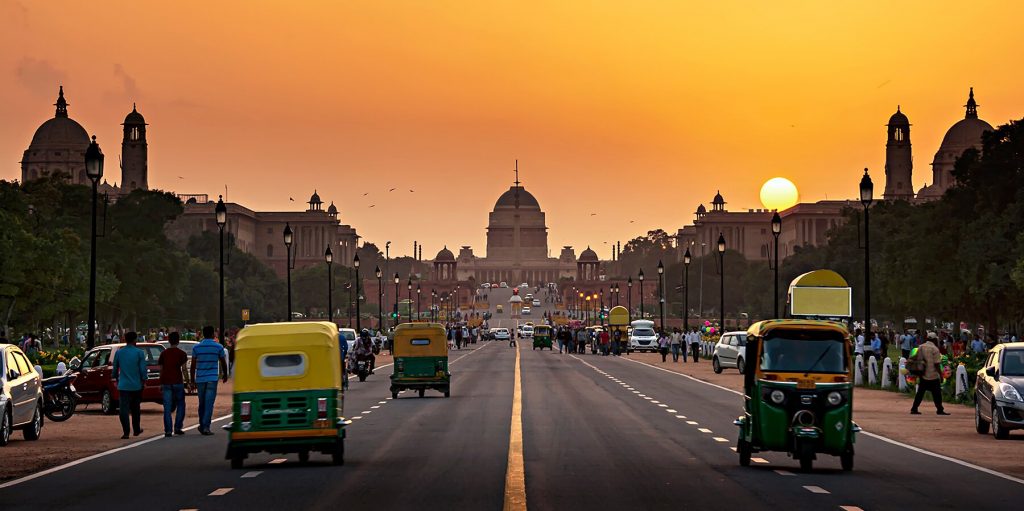 The most charming and famous tourist place in India is New Delhi. The capital of India has many attractive places where tourists can enjoy their whole holiday with their families. The shopping markets, busy roads, and gorgeous forts of Delhi make it the capital of India. Besides this, the stunning lotus temple, India gate, Red Fort, Jama Masjid, and Chandni Chowk Market will make the tour of every tourist beautiful. However, the famous and tasty foods of Delhi street stalls will increase the charm of this place. Every dish has a unique and mouth-watering flavor, attracting tourists the most.
Manali, Himachal Pradesh
If you are confused about deciding on your holiday trip and searching for a luxury place to stay in India, then visit Manali once. Manali is the most lovely, stunning, and attractive place where you can spend a big holiday trip. The beautiful atmosphere, gorgeous hills, lakes, and unique nature view will make your holiday trip attractive. The climate of Manali is too cold, so you will not feel tired of visiting the sights of nature. Besides this, you can enjoy different activities like trekking, river rafting, paragliding, snow bike riding, and other attractive activities that make your tour memorable.
Mumbai, Maharashtra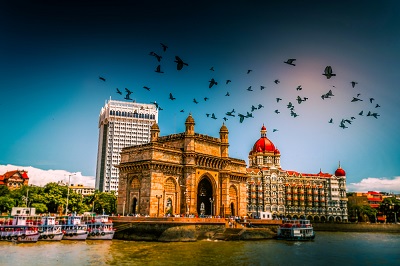 Mumbai is known as the Bollywood city of India. It is the hub of Bollywood stars. So you can imagine how luxurious and elegant a place it is. The beautiful and lighted nights, famous Bollywood stars houses, and many luxury hotels in Mumbai will brighten your trip. Besides this, Mumbai has sea-facing hotels where you can enjoy the beauty of nature. The bars, restaurants, and cafes of Mumbai give elegant service to each customer. Here you also enjoy the beautiful evening at the sea beaches of the Arabian Sea. So do not forget to visit this luxury place in India.
Darjeeling, West Bengal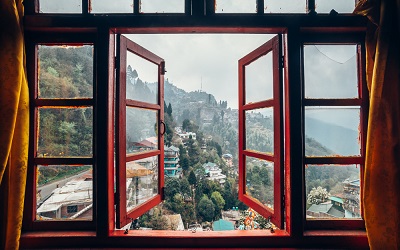 Darjeeling is the holiday paradise of India. The refreshing atmosphere, stunning nature view, and fantastic location of this place make it so famous in India. Darjeeling is also renowned for its beautiful tea plants. The whole city looks green and charming for these tea plants. Besides this, you can enjoy the tasty west Bengal food here. The unique technique of making fish you can enjoy at every restaurant in Darjeeling.
Chandigarh, Punjab & Haryana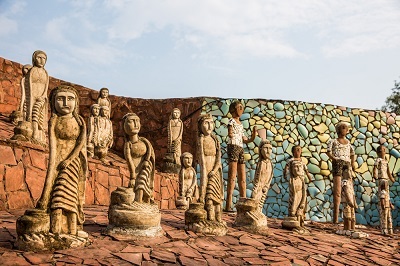 Chandigarh is India's new and modern city where you can spend your whole holiday in luxury. The buildings and hotels of this place are made with modern techniques so you can enjoy the elegant things here. Except for this, the authentic taste of Punjabi foods will make your holiday trip more beautiful. The tasty Parathas, Chats, GolGape, Chhole Bhature, Naan, Kulche, and unique chicken dishes will give you a sweet taste of Punjabi foods. This place is famous because it is the capital of both Punjab and Haryana.
Puducherry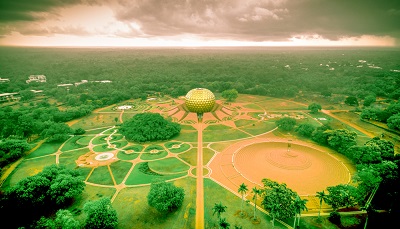 This city is famous for its French-style building, so it is also known as the former French capital of India. The colorful and vibrant buildings of this city develop its beauty. Besides this, the city also has many elegant places where many tourists spend their holidays luxuriously. With many attractive homes, luxury hotels, and amazing views, this place has stolen many tourist hearts.
Udaipur, Rajasthan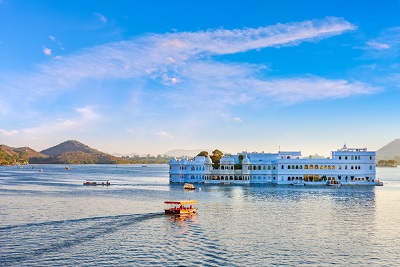 Another beautiful heritage place of Rajasthan is Udaipur. The royalty and popularity of this place welcome many tourists from corners of the world. The Aravali hills develop the uniqueness of this place. This heritage place is full of many stunning palaces, forts, and buildings. Apart from this, you will find many luxurious hotels and resorts where you get elegant services. The whole city is full of vibrant beauties of the past. The location of this city makes it famous all over India. Many people select it as their wedding destination for its elegant sites. So you must visit this beautiful place in India during your tour.
Kodaikanal, Tamil Nadu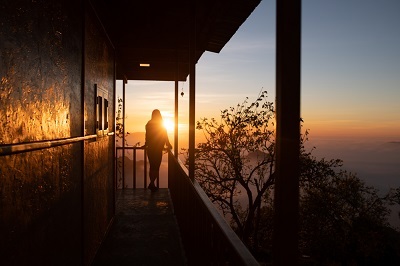 A beautiful hill station in Tamil Nadu is Kodaikanal. The beautiful view and location of this place attract many tourists. The elegant waterfalls, stunning hills, beautiful nature, and soft wind of this place will make your tour more charming. With many luxury hotels and resorts, these places give you a luxurious India tour experience.
Conclusion
In conclusion, if you want to visit these places in India, book your trip today. LIH offers you to book your luxurious India tour with many exciting offers, which make your holiday an elegant one.